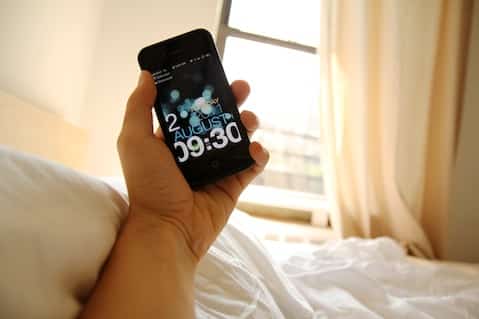 I am not a morning person. No way in hell.
Which sucks because doing your mornings right is absolutely CRUCIAL to living an epic life (I'll explain below).
For those of us setting our own schedules (the self-employed, un-employed, and in-between), handling our mornings can become one of the most epic challenges we'll ever have to face.
With no office job holding our asses accountable, it's way too easy for our mornings to take control of us, and not the other way around.
Believe me. Ever since I started freelancing 3 years ago, I've been fighting a daily battle against Shitty Morning Syndrome, and more often then not, I'd get my ass beat.
If you've been there, you know what it feels like. Waking up feeling completely unmotivated. Hitting "snooze" over and over (and over) again. Lying in bed mindlessly checking e-mail. Staring at the wall, unable to decide what to do first (and already feeling overwhelmed).
And then before you know it, it's 3pm and you've gotten jack shit done. Your eating schedule's all thrown off. You're too drained to workout. Your entire day is screwed and you feel guilty and angry at yourself for letting this happen…again.
As someone who wants to do a lot before his short life is over, I hate hate hate these wasted mornings (and the wasted days that would follow).